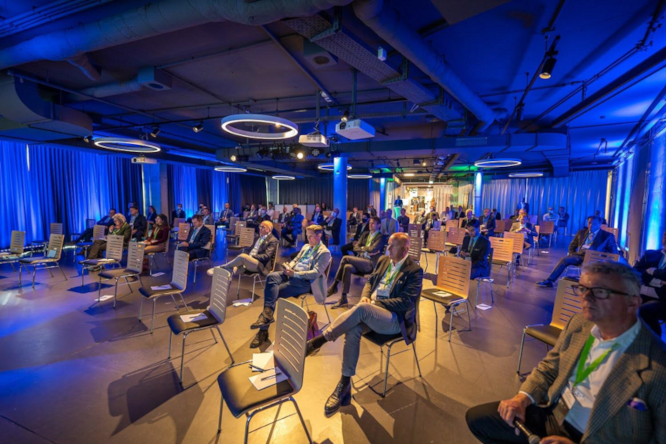 As most car manufacturers and suppliers are transitioning towards sustainability, and the electric vehicles (EV) industry, on 25-26th of October in Stuttgart, Germany InLinum for the 2nd time organized the Green Auto Summit 2021 to discuss the auto industry's future and its part in modern, sustainable society.
Green Auto Summit 2021 featured networking events and a conference moderated by EV advocate Roger Atkins. The event gathered over 130 representatives of car manufacturers, suppliers, and industry start-ups from all around the world on one stage.
Two days at the Green Auto Summit have shown us how important it is to bring the right people together in one event. For us, it was a lively and constructive exchange of ideas with many great people from the EV industry." – shares Pawel Ochynski, CEO and owner of GreenCell global GmbH.
The conference presented more than 30 speakers from the most prominent companies and niche players, such as Christina Bu from the Norwegian EV Association, Michael Fischer from Honda R&D Europe (Deutschland) GmbH, Jochen Tueting from Chery Europe GmbH, and others.
It has been a great pleasure to attend the Green Auto Summit that hosted participants of many leading industry players from eMobility. Having a chance to represent Sygic and speak about our open platform, welcoming its new members, and discussing how to make a journey with electric vehicles even more convenient. I am grateful for all the conversations I had with various experts about the continuous improvement of the customer journey and the new ways of cooperation." – adds Mr. Füzék, Vice President eMobility from Sygic.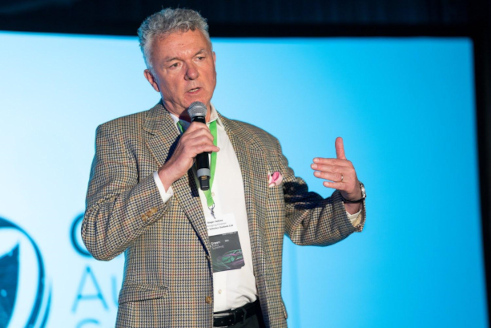 Following the success of the previous year's summit, Green Auto Summit 2021 opened an Expo and Networking area for cutting-edge technology exhibitions and new partnerships to grow. Furthermore, there was a start-up pitch hour where eight different innovative ideas were presented to the experts.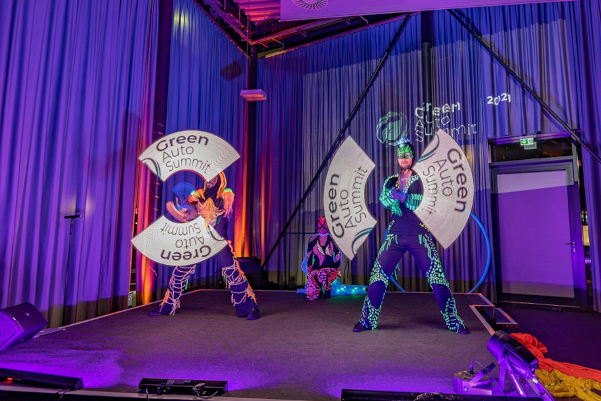 Green Auto Summit 2021 partnered with the DXBe Management and Israeli Foreign Trade Administration in Germany and ITS Mobility. The event gathered a strong community of partnerships: GreenCell, Sygic, EVC Group, L-Charge, Tiramizoo, FAVI, and Mercuri Urval.
More information:
Official WEBSITE: www.greenautosummit.com
Green Auto Summit LINKEDIN page: https://www.linkedin.com/showcase/green-auto-summit
Green Auto Summit post-event VIDEO: https://www.youtube.com/watch?v=nsc0uGofp08
About the Organizer – InLinum
InLinum organizes highly specialized, close-door global platforms of strategic gatherings, such as summits, exhibitions, conferences, and face-to-face business meetings. Our aim is to organize summits that highlight the changes in the industry and where all participants could share and discuss their deep insights.
This way they can learn about upcoming changes all while overcoming the challenges of their own. Our core values focus on delivering an exceptional and flexible approach towards every client. We have a passion for each industry we work in.
The most known InLinum events: Green Auto Summit (greenautosummit.com), Sustainable Mobility Networking Series (SM-digitalevent.com), ICA Summit (ica-summit.com), and a brand new event Innovative Cars Manufacturing (icm-summit.com).
InLinum website: www.inlinum.com
InLinum LinkedIn: https://www.linkedin.com/company/inlinum