Freudenberg Sealing Technologies is using the transformation in the automotive industry to technologically and structurally advance the company
Fundamental technological change in the automotive industry also requires suppliers to have the courage to make far-reaching changes. If they don't have the courage to do so, they will not succeed in the long term. Freudenberg Sealing Technologies, one of the world's leading suppliers of sealing solutions for the automotive industry, is using this disruptive upheaval as an opportunity. Strategic initiatives, technological partnerships, targeted investments and innovative developments point the way into the automotive future.
"The question is not when new drive technologies will burden our own product portfolio, but to what degree," says Claus Möhlenkamp, CEO of Freudenberg Sealing Technologies. "This is why we want to take advantage of opportunities early on and align ourselves accordingly."
So far, Freudenberg Sealing Technologies generates almost 70 percent of its sales in the automotive industry with solutions for internal combustion engines. All the company's products installed in a passenger car would have a total value of around 70 euros. In view of global car production of almost 85 million cars at present, this represents a market potential of almost six billion euros. The downside of this calculation: 45 of the 70 euros are currently accounted for by the combustion engine, the transmission and the fuel system. This is currently benefiting the company: due to stricter CO2 regulations, all manufacturers are revising their combustion engines to reduce energy consumption and emissions. "This is where we help our customers with our LESS (Low Emission Sealing Solutions) products, which reduce friction, emissions, installation space and weight," says Möhlenkamp. The best known example of this is Levitex, the almost completely friction-free crankshaft seal that will soon be installed in series production at one of the world's largest automobile manufacturers.
However, without far-reaching changes in the product portfolio, the strong dependence on internal combustion engine drives would have a negative impact in the long term. "With our current portfolio, we would only be able to sell components worth around 25 euros per vehicle in a fully electric vehicle," explains Möhlenkamp. "In other words: Two thirds of our sales are subject to risk."
In the meanwhile, many manufacturers are investing heavily in electric cars: the Volkswagen Group plans to launch more than 80 new electric models by 2025, including around 50 purely battery-operated vehicles. In the middle of the coming decade, electric cars are expected to have a share of a quarter of total production. Daimler is investing ten billion euros in electric mobility, which includes vehicle development, converted production plants and a complete ecosystem for customers. Toyota, previously known primarily for hybrid vehicles, plans to launch ten purely battery-powered electric vehicles by the beginning of the next decade. By 2030, half of all passenger cars and light commercial vehicles produced will be equipped with an electrified drive system. So, the electric car is on its way to the mass market. "We see the change in drive technology as an opportunity to further develop, strengthen and realign our company," explains Möhlenkamp. The company is relying on three success factors to achieve this:
Battery-powered electric drives and the fuel cell are the future of mobility.
Assuming a complete conversion of traffic to non-fossil energy sources, the energy chain always starts with electricity from renewable sources, above all solar and wind energy. If this electricity can be used directly in the vehicle via suitable storage devices, the battery-powered electric drive has the best overall efficiency. With the current state of technology, storage densities and charging times are not sufficient to convert all passenger and freight traffic to electric vehicles. For long distances in particular, an alternative in the form of chemically bound energy is needed. The combination of hydrogen and fuel cells offers the best overall efficiency in the non-fossil supply of such an energy carrier.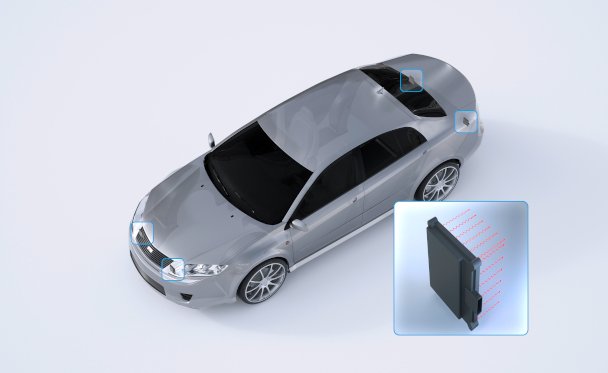 The company's many years of expertise in materials and products are being transferred to the new world of mobility, the new expertise necessary is being developed.
Freudenberg Sealing Technologies core competencies in sealing and materials technology are also needed in the new world of mobility. For example, an 800-volt battery that stores energy for 500 kilometers and is located in the underbody of a vehicle is exposed to strong vibrations and splashing water and must be sealed very well. "We are developing new expertise in battery and fuel cell technology, both through our own research and development and through targeted strategic acquisitions," says Möhlenkamp.
At the beginning of 2019, Freudenberg Sealing Technologies acquired a majority interest in the US company XALT Energy. Based in Midland, Michigan, the company produces large-format lithium-ion battery cells, modules and systems for use in heavy commercial vehicles, city and transit buses, the marine industry and other industrial applications. "With the increasing trend towards lithium-ion battery and fuel cell powertrains, this investment will enable us to provide our customers with the right materials, products and system solutions to meet new and complex technical challenges. We are very proud of this strategic decision," explains Möhlenkamp.
The transformation of the company is being supported by organizational changes
In order to give the new business segments in battery technology and fuel cells sufficient scope, these activities were already concentrated in a new division in early 2018, solely dedicated to battery and fuel cell business. The company intends to use this opportunity to gain the long-term breath needed to develop new business areas.
This strategy is working and showing first results: Since the beginning of the transformation, the company has developed a number of innovative new products for the electrified powertrain, such as the DIAvent pressure compensation element for traction batteries, to build electric vehicles more safely and more economically, or gas diffusion layers and gaskets for fuel cells, flat gaskets and two-component plug & seals. In electric vehicles, they reduce the weight of the system and enable complex sealing geometries as well as a chemical combination of the hard and soft materials of the component to prevent leaks.
In developing its own products, the seal manufacturer wants to redefine the word "seal": Seals such as those produced by Freudenberg Sealing Technologies seal a machine or a part of a machine against the entry or escape of a certain medium. But sealing can also be understood in a completely different way:
Sealing against electromagnetic radiation
The components of an electric drive must be shielded to prevent interference with other electrical and electronic systems in the vehicle. That is why today's enclosures are usually made of metals. In a basic project, the company is investigating to what extent lighter and less expensive plastics can be used. Initial tests show that this works best with a material developed by Freudenberg Sealing Technologies that is based on a composite material with a conductive coating.
Sealing against heat
Modern lithium-ion batteries must meet high safety requirements due to their high energy density. In particular, thermal leakage of the battery must be prevented. Heat shields that thermally isolate the individual battery cells from each other represent a possible countermeasure. Freudenberg Sealing Technologies has developed a solution for this that can be used in prismatic and pouch cells with virtually no installation space requirements. It combines the high heat resistance of a silicone elastomer with the high thermal insulation of air. The product was honored with the MATERIALICA Design + Technology Award in 2018.
Freudenberg Sealing Technologies aims to supply innovative precision components for mass production and smart complete systems for niche applications for future drive systems. "We will use the systems know-how we have acquired and further developed to offer even better components and subsystems for the conventional automotive supply business," concludes Möhlenkamp. "However, where smaller quantities are needed, for commercial vehicles, off-road machinery or ships, for example, we will act as a systems and development partner in the market."
author Michael Scheuer FST